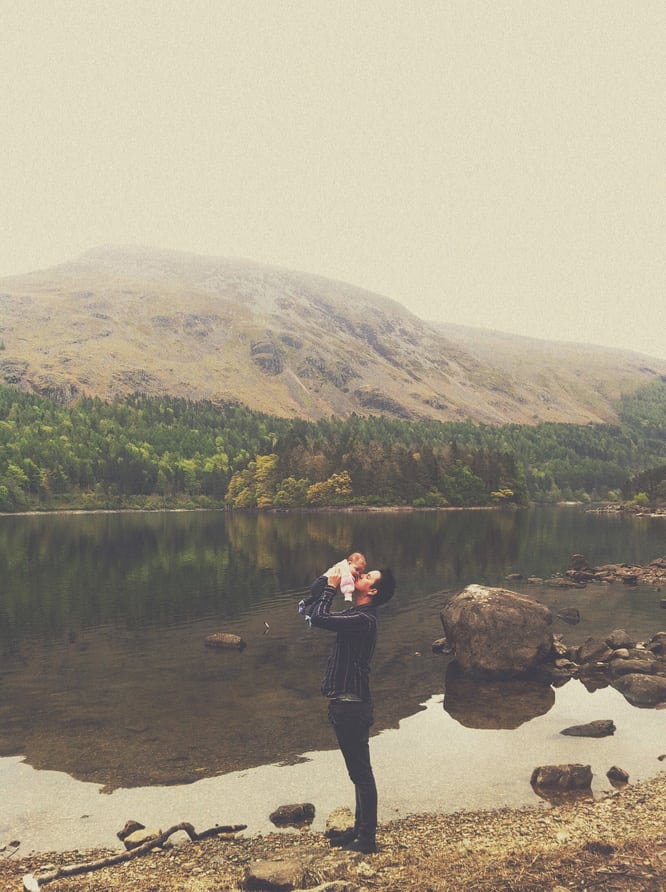 Well it's begun… The season is in full swing and it's so great to me sharing it with Georgia.
She loves to lie in her cot and stare at my screen as I edit away. She'll also be my travel companion for a few weddings this year – her first passport gets delivered today and in a few weeks I get to take her on an aeroplane for the first time…
This one was taken on Beth's iPhone somewhere in the Lake District on the way back from last weekends Scottish wedding.