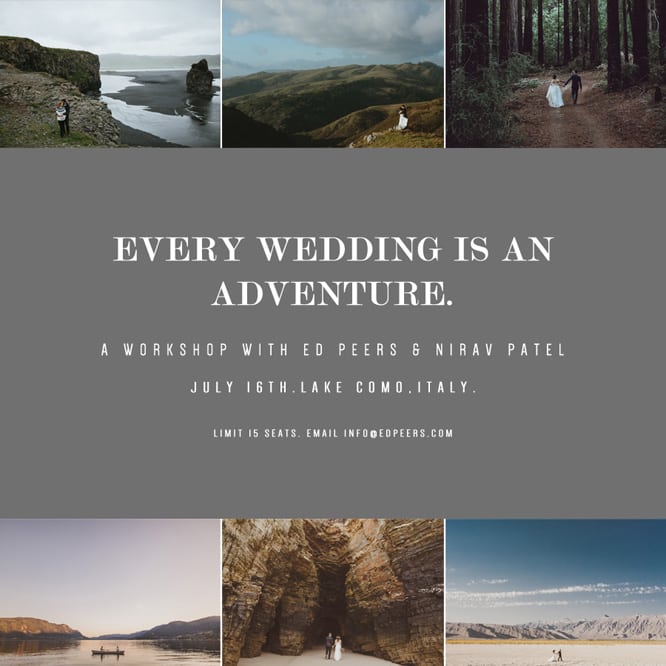 My friend Nirav Patel and I have decided to team up and put together a second adventure themed workshop – this time in Lake Como, Italy. We'll be teaching a full day workshop around the theme of building a successful business that will give you opportunities to do the things you're passionate about. We'll share our stories and cover topics such as finding your voice, how we work, staying inspired, and being efficient. The goal is to create something that feels organic and less classroom. We'll build in lots of time to discuss the things you want to know about and also time for one-on-one peer reviews.
By the end of the workshop, we're hoping that you'll be fired up and ready to accomplish your goals and find the answer to how you can create that business you've always wanted. You can read all about the first workshop here.
Here's some information…
When: July 16th 2014, 9am 'til late
Where: Lake Como, Italy (exact venue to tbc). Easily accessible from Milan.
Details: An all day adventure workshop that will cover inspiration, how we work, branding/business and one-on-one peer reviews. Events include a live shoot, good Italian food and drink, and late night talks under the stars. Food is included with your reservation.
Price: 750 EURO
Booking Your Spot: Please email Ed at info[at]edpeers.com to secure your spot. 15 spots available on a first come first serve basis. A non-refundable retainer of 400 Euro reserves your spot payable via Paypal.
We look forward to meeting and getting to know you!