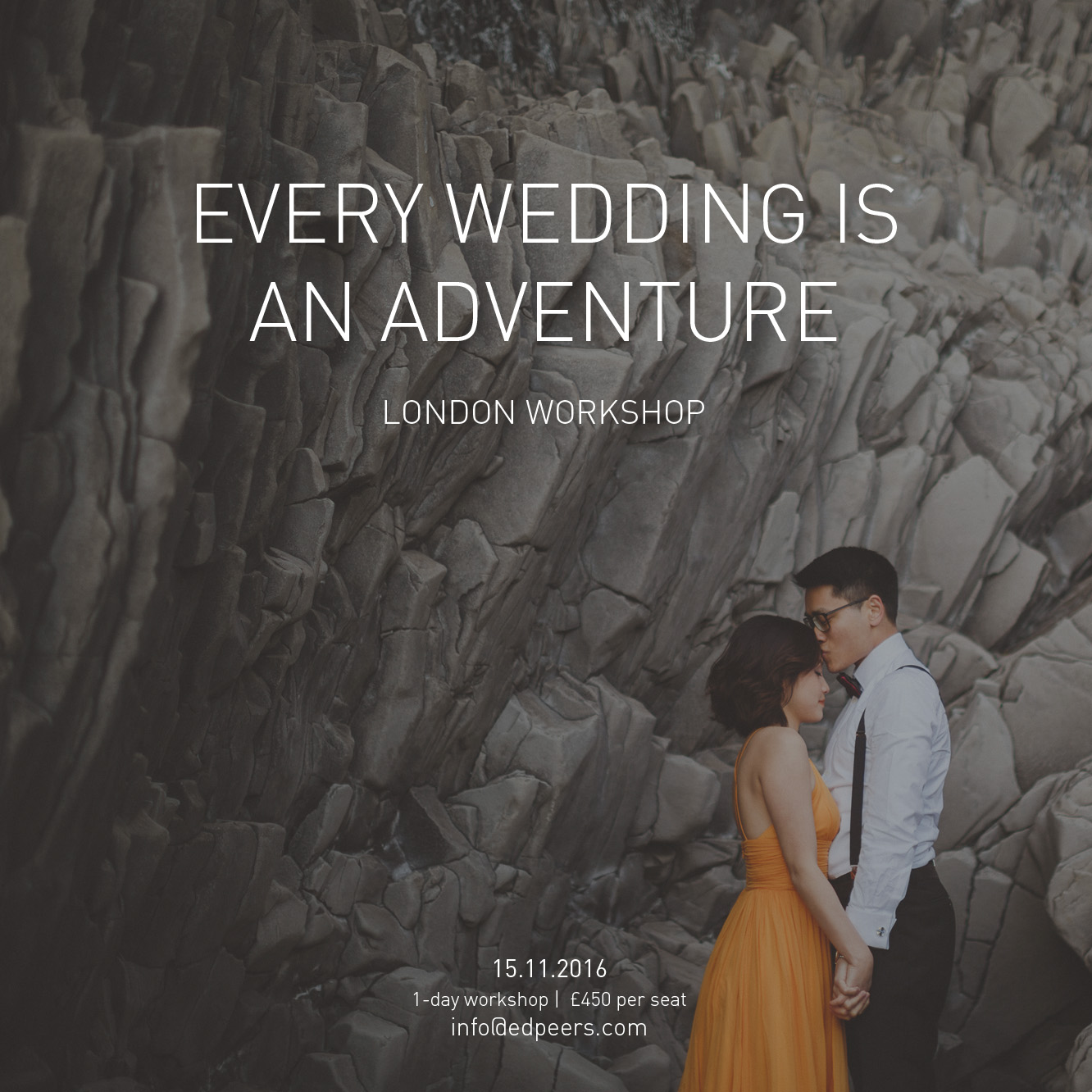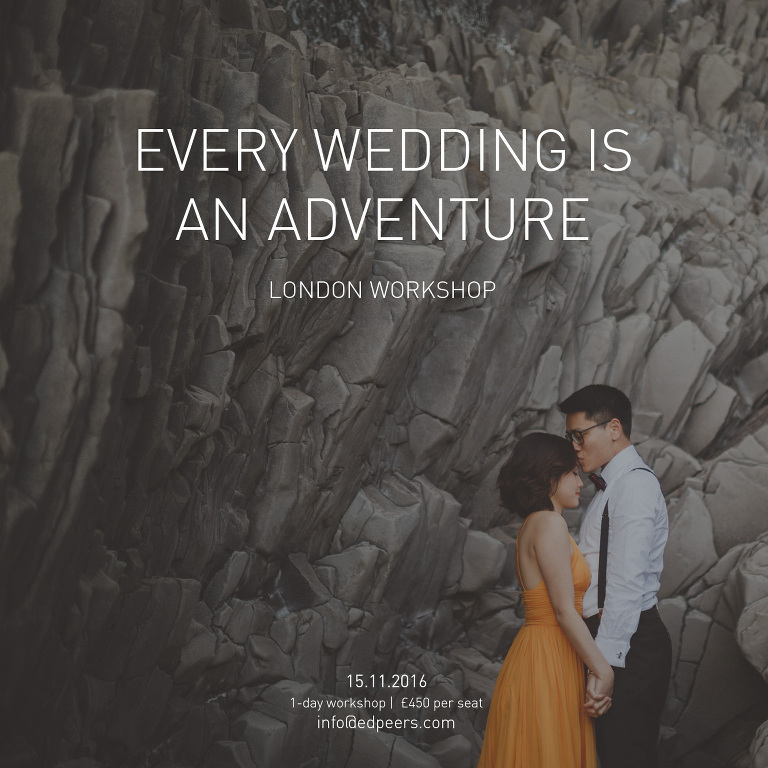 I'm super excited to announce a one-off wedding photography workshop in London, UK this coming November. This will be a one day workshop which will take place in London (exact venue to be confirmed) on November 15th 2016. The workshop will run from 09:30am to 6:30pm.
The aim of the workshop is to create a relaxed forum where I'll being sharing my journey and my approach to business and photographing weddings with the aim of inspiring people to build a business they're passionate about. As well as to be inspired, I want people to leave equipped with practical information to help people wherever they may be along their journey in wedding photography,  and promise to be an open book 🙂
Topics will include: developing a unique brand, how to reach your ideal clients, composition and light, storytelling, approaching destination weddings, developing an efficient workflow, and finding a balance.
Seats are limited and the cost per seat is £450 incl. VAT. Lunch and snacks will be provided. Drop me an email at info [at] edpeers.com and I'll send you the info you need to reserve your spot. High five!